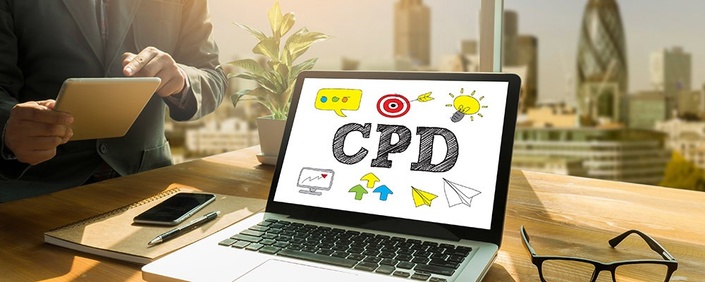 30-day CPDpro Trial
Curious about how easy it could be to fulfill your CPD requirements every month? Experience our popular CPDpro subscription.
CPDpro is your no-fuss pathway to fulfilling the continuing professional development (CPD) requirements of the Tax Practitioners Board (TPB).
Together with Tax & Super Australia's professional membership, CPDpro bundles both structured and unstructured learning through a single subscription, with more than 30 hours of CPD available, from only $748 (conditions apply). Join here.
This professional subscription offers the following:
36 CPD HOURS:
| | | |
| --- | --- | --- |
| Offering | Type | Hours/yr |
| 16 hours of webinars | | |
| 11 x Monthly Tax Update (including slides) | Structured | 11.0 |
| 1 x Tax and Deceased Estates webinar | Structured | 1.5 |
| 1 x Tax-Effective Estate webinar | Structured | 1.5 |
| 1 x Employee vs Contractor webinar | Structured | 1.0 |
| 1 x Winding up Companies webinar | Structured | 1.0 |
| Curated CPD Content from regulatory, government bodies | Structured | 6.5 |
| Tax Wrap Bi-monthly Podcasts | Structured | 6.0 |
| TSA Membership Publications | Unstructured | 7.5 |
| Total | | 36.0 |
MEMBERSHIP WITH TAX & SUPER AUSTRALIA:
Print and digital access to Tax Summary
Print and digital access to SMSF Manual
The rates and thresholds pocket guide
Monthly Taxpayer journal
Bi-monthly Contributor journal
6 helpline calls
Members discount on all publications and events
Member-only portal (tools, calculators, and checklist)
---
PLEASE NOTE: CPDpro and membership of Tax & Super Australia go hand-in-hand.
The yearly membership of Tax & Super Australia is renewed annually on 1 May. As membership is a prerequisite when subscribing to the CPDpro service, it is important to note that your subscription covers the same period as membership. However, initialising a subscription part way through the yearly membership period does not mean you lose out on any of your benefits. All webinars are recorded, and access to these recordings is provided as part of your subscription — therefore no valuable CPD hours are lost. Note also that every CPDpro monthly newsletter is archived and made accessible.
Your Instructor

Ken currently works in a part-time capacity for both the Australian and Solomon Island government on tax policy and provides tax and super education for a series of organisations. He has previously worked on the secretariat of the Henry Review and in the office of the Assistant Treasurer as a tax advisor. Ken has also worked in the tax division for both KPMG and Deloitte, as a tax trainer and tax specialist for the Institute of Chartered Accountants in Australia and as the head of taxation for the Seven Network Limited group and Raytheon Australia. Further, he has worked as a legal researcher in both commercial and academic role.
Course Curriculum
Before you start
Available in days
days after you enroll
Monthly Tax Update - January 2019 [not available in trial mode]
Available in days
days after you enroll
Monthly Tax Update - February 2019
Available in days
days after you enroll
Frequently Asked Questions
When does the trial period start and finish?
We will give you a 30-day trial period. During this period, you will have access to selected webinars and a sample of our publications.
Do I get CPD points for this trial?
No, we cannot issue you certificate for the webinar you watch under the trial period.
Can I just get CPDpro without the membership
A prerequisite to subscribe to CPDpro is membership of Tax & Super Australia
How many CPD hours does a tax practitioner need to maintain registration with the TPB?
Generally, tax practitioners must complete at least 90 hours of continuing professional development (CPD) over a three-year registration period, and at least 10 hours in each year.
What are the differences between structured and unstructured hours?
Structured CPD has a defined outline, purpose or objective, aim or learning outcome. Structured CPD will typically have a number of CPD hours set for the activity. Unstructured CPD is defined as an activity which can be as simple as reading your monthly Taxpayer or Contributor journals, networking, social or tax community-building activity.
What are the conditions to access the discounted price?
The full price of the package is $822. You qualify for the reduced price of $748 if you hold a current individual registration, in your name, with the TPB and agree to become a voting member of our Registered Tax Agent Association (RTAA) TAI Practitioners & Advisers Ltd (TAIPAL)